Posted: June 29, 2011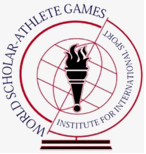 Lend Lease and NMCI Services are delighted to support St Aidan's Community College in a fund raising drive for the World Scholar Athlete Games. The school has travelled to the US to compete at the game and we have gladly donated sports gear for their team.
25 students and 4 teachers from St. Aidan's have travelled to the University of Connecticut and there will be over 2,500 students and their teachers from all corners of the globe taking part.

There is both an academic and sporting element to the games and the main themes for this year are Fair Play, Leadership, Ethics and Personal Social Responsibility.
We have no doubt that they will be exceptional representatives for our county and our country at this international event and we wish them the best of luck.
NMCI has a long standing relationship of assisting cork sports through the use of our facilities, in which a number of schools in the Cork area use.
To sign up to our newsletter click here – http://www.nmci.ie/newsletter-signup
Sign Up to our Newsletter