Posted: April 3, 2015
A major investigation has started at NMCI Services in Ringaskiddy to determine the identity of the secret Easter bunny. On the morning of Thursday the 2nd of April staff at NMCI Services arrived to find that their work stations had been tampered with and objects of a chocolate nature had been planted. In their bid to follow the egg hunt trail the staff called on local Gardaí in the lower harbour area. 
Local Gardaí and the Irish Naval Service descended upon NMCI after receiving a distressed call from NMCIS Staff. Local residents have reported that the staff at NMCI Services have been left traumatised by the recent events. One local resident who was interviewed, Annette Coughlan, said " I have been living and working in the local area for over 10 years and I have to say I'm shocked by the recent bunny events. I'm gonna have to be more vigilant and more aware. Those rabbits can pop out of anywhere. They always say you know the culprit and theres always a bunny within 20 feet. It's time to lock our doors so we feel safe when we go to sleep at night".
After an initial examination of the crime scene detectives are still confused as to the identity of the intruder. Finger prints taken at the scene on Thursday April 2nd were sent to the lab for forensic identification and on further examination it was determined they were not of a human nature. Detective Sergeant Devine was quoted as saying "We are currently following a strong line of enquiry and hope to speak with some furry people of interest. We are confident that an arrest will be made shortly. Forensic examination of the scene has determined that hair samples left  are believed to be of a bunny nature. We are making an appeal to the public for witnesses. Please contact the Confidential Helpline on 021-4335609 where all information will be treated in the strictest confidence. "
Garda Gillen, currently in Iceland, has been briefed on the incident and will be leading up the investigation on her return with Detective Sergeant Devine. The minister for justice, Elaine Murphy, has been so outraged by recent events that she has instructed Gardaí to set up a major task force to investigate the Easter Bunny Case. All Garda resources have now been diverted in an effort to seek the secret Easter bunny out of its burrow whom Gardaí now believe has gone to ground.
Detective Sergeant Day, with vast local knowledge, said there are strong indications that it may well have been an inside job as there were no signs of forced entry. She has been quoted as saying "We are now looking to the public in an effort to determine who the secret Easter bunny is. We have compiled a list of suspects and need you to vote for whom you believe to be guilty". Just remember, Guilty until proven Innocent.
The Case File:
No signs of forced entry

No fingerprints at the scene

Paw prints left at the scene

Bunny hair sample found
Wednesday April 1st
Staff leave NMCI Services offices at the NMCI Campus at approximately 17:00 hours

Limited cars left in the car park
Thursday April 2nd
Staff arrive into work at approximately 08:00 hours to find Easter Eggs at their desks.

Again, limited number of cars are in the car park

Other members of the team arrive in at approximately 09:00 hours
Friday April 3rd
Staff have questioned some individual members of the team at NMCI Services but still cant figure out who the Easter Bunny is.
The Chocolate Objects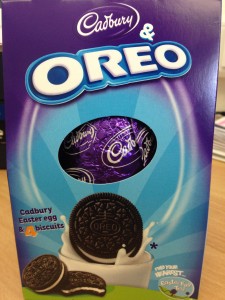 The suspect list is as follows;
James O'Byrne – Head of NMCI Services
Garrett O'Rourke – Development Executive for SEFtec NMCI Offshore
Larry Walsh – Fire Chief for SEFtec NMCI Offshore
Conor Mowlds – Head of NMCI
Who do you think the Easter Bunny could be? Take our poll below.
Sign Up to our Newsletter