Posted: February 16, 2012
The 2012 International Marine Summer School (IMSS) is based in the historic and cultural maritime cities of Galway and Cork, located in west and southwest Ireland.  It focuses on the marine scientific environment and will also include a programme of related cultural, social and extra-curricular activities.
The Summer School is jointly organized and delivered by two long-established Irish Universities, National University of Ireland, Galway and University College Cork.  It will comprise two independent, but related, courses, delivered by the partner Universities:
Course 1    The Marine Environment and its Sustainable Use
University College Cork, June 14 – 27, 2012
Academic Directors: Professor John Benzie & Dr Andy Wheeler
Course 2    Galway Bay's Atlantic Margin: Marine, Earth Science and Cultural Perspectives
National University of Ireland, Galway, June 29 – July 12, 2012
Academic Directors: Professor Martin Feely & Dr Martin White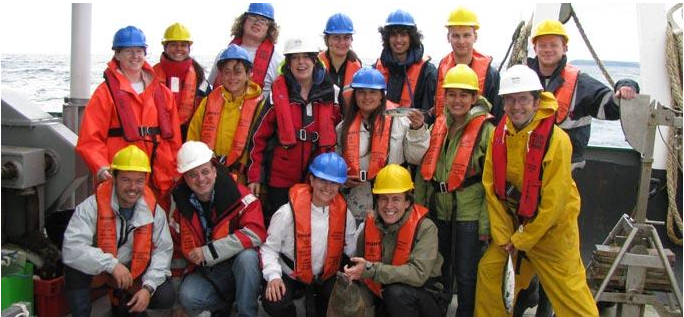 Each course incorporates practical seagoing training onboard the National Research Vessel, the RV Celtic Voyager with students conducting offshore surveys designed, for example, to map the historic wreck of the Lusitania or to monitor Marine Protected Areas. The courses are attached to, and awarded credits by, the partner Universities which will give students access to their academic and scientific resources.
Prospective Students
The Summer School is aimed at final year undergraduate students (seniors) and early postgraduate students (masters) and will therefore be accredited to level 8 of the National Framework of Qualifications (NFQ). Students can opt to take either course within the Summer School but are advised to take both.
Academic Programme
Academic direction of the Summer School will be provided jointly by NUI Galway and University College Cork. Students will be registered at both Universities.
Accreditation
Each course carries 10 ECTS Credits/5 Semester Hour Credits at undergraduate level. (Level 8, Irish National Framework of Qualifications). Total credits offered for the 4-week Summer School is 20 ECTS/10 Semester Hour Credits. Accreditation for each course will be awarded, and transcripts will be issued, by the host institution. For students who successfully complete both courses, a Certificate of Completion will be issued jointly by the two accrediting Universities. Successful completion of PST training in Course 1 also leads to the award of an internationally recognised (STCW95) maritime qualification, required for work on offshore research vessels.
Details below of the course that will take place in the NMCI.
The Marine Environment and its Sustainable Use.
Dates: June 14 – 27, 2012
Directors: Prof. John Benzie and Dr. Andrew Wheeler,
University College Cork
Location: Cork and South Coast of Ireland
Cork is the site of one of the largest natural harbours in the world, close to the spectacular coastlines of southern Ireland, the site of novel research in marine resources and renewable energy, near the location of the historic wreck of the Lusitania and the last port of call of the Titanic. The module offers students the opportunity to study the rich marine environment of the region in the context of understanding the nature of marine resources, how these are impacted, and the ways in which these can be sustainably used.
Students will gain experience of maritime practice in state of the art, 360 degree ship and ocean simulators, and in Personal
Survival Techniques (PST) in the environmental pool, at the National Maritime College of Ireland, prior to participating in a multidisciplinary study of local marine environments. This will encompass marine geology, marine biology, fisheries, oceanography, environmental law, ocean management and marine renewable energies.
Students will gain a practical knowledge of multidisciplinary marine data collection and learn how marine resources are used locally. Fieldtrips will explore the natural history, marine and cultural heritage of the region. This will include visits to mussel and fish farms on the south coast, to historical Irish coastal towns and villages, and mapping the wreck of the Lusitania.
Topics
1. Methods of biological and geological resource assessment
2. Fisheries and aquaculture
3. Governance, legal frameworks and spatial planning
4. Renewable ocean energies
5. Shipping, communications and safety at sea
Course Information and Registration
To register, please complete enclosed enrollment form.
For further information applicants should contact:
Fiona Dwyer,
Administrator, Summer School Office
National University of Ireland, Galway, Ireland
Telephone: 353-91-495442 • Fax: 353-91-525051
e-mail: summerschool@nuigalway.ie
Sign Up to our Newsletter