Posted: February 15, 2013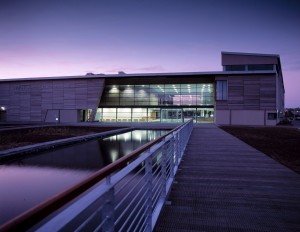 BARRY ROCHE, Southern Correspondent, Irish Times. Feb 14th 2013
"The National Maritime College of Ireland is set to develop further this year with the provision of training programmes and consultancy services in the Middle East and Asia, it has emerged.
NMCI is a constituent college of Cork Institute of Technology (CIT), whose president, Dr Brendan Murphy, confirmed today that both research and training at the college is to expand.
Speaking at a conferring ceremony for some 72 graduates at NMCI, Dr Murphy said 10 full time research posts have been created at the college in the past year.
"This growth in R&D has warranted the establishment and branding of the NMCI's own research centre, something which will take place in the very near future," he said.
This year, NMCI's commercial wing, NMCI Services, is set to provide training and consultancy services in the UAE, the Gulf region, Vietnam and Malaysia, he added.
Located on a 10-acre site at Ringaskiddy in Cork Harbour, the NMCI was set up to serve the training requirements of the School of Nautical Studies, CIT and the Irish Naval Service."
http://www.irishtimes.com/newspaper/breaking/2013/0214/breaking40.html#.UR1NPGlRbCo.twitter