Posted: November 18, 2010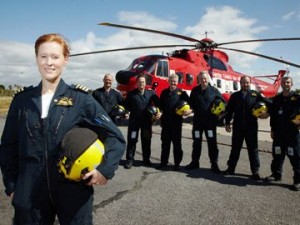 We were thrilled to have the stars of RTE's "Rescue 117" TV Show come down to the NMCI today to complete our Helicopter Underwater Egress Training (HUET) course.  We are very proud to continue our loyal and longstanding relationship with the Irish Coast Guard as they have been completing their refresher training at the NMCI for  many years.  All of us at the NMCI have been glued to the screens watching the show which follows the Irish Coast Guard's helicopter Search and Rescue service, as they battle to save lives in one of the most hostile environments in the world.  The Irish Coast Guard's (CHC Ireland) enjoyed the HUET and Firefighting Training immensely, as they got the opportunity to practice and demonstrate skills which are not possible to practice offshore during drills, exercises and offshore training.
Here is a video of "Rescue 117" show:

They were required to demonstrate their skills and the level of knowledge and understanding of the following: Helicopter emergencies – Emergency Breathing System (EBS) equipment, Helicopter escape, EBS Familiarization, Practical Helicopter Escape, and In-Water Procedures.  All the delegates fully completed this refresher training that they undertake every 3 years at the NMCI.  CHC Ireland's Managing Director Mark Kelly said "we are very pleased to be associated with NMCI's excellent training facilities; we are delighted this highly specialized safety training is now available in Ireland, in times past our crews had to travel overseas to undergo HUET training"
We are also delighted to have the highly esteemed pilots from the Belfast Harbour Commissioners down at the NMCI this week; this is Belfast's port authority which operates one of the main maritime gateways on the island of Ireland, who undertook our ECDIS Operator Electronic Chart Display Course.  The delegates used our simulation facilities where they were tested on Navigational Functions and Route Planning & Monitoring.  The delegates relished their experience at our facility in Ringaskiddy with all of them passing with flying colours.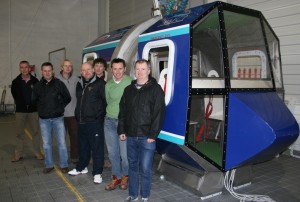 To sign up to our newsletter click here – http://www.nmci.ie/newsletter-signup