Posted: March 25, 2019
Ready for a new photo competition?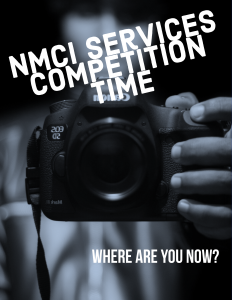 We really enjoy getting emails and messages from past students & delegates who have trained at the NMCI. Our latest competition is inspired by you all, and is themed "Where Are You Now?"
Open to all NMCIS Newsletter Subscribers, email a photo of you working on board your vessel, rig, yacht or wherever else your career has taken you.
Send us your photo and we'll share our favorites on our social media platforms (Twitter, Facebook, LinkedIn).
Here comes the rules…(yeah yeah we know zzzzzzzzzzz)
Entrants must ensure that photographs including people other than the entrant have been taken with the permission of the subject(s) (where identifiable) and the subject(s) are aware that the photograph may be used online in connection with and for the promotional purposes of NMCI Services.
All photos must not contain material that violates or infringes on another's rights, including publicity and intellectual property rights.
Minor digital manipulation (i.e. cropping) is allowed. However, excessively manipulated photos will be disqualified.
Photograph must include the entrant. The photograph can be a selfie, or taken by another person.
Winner will be contacted by email.
Entrants must be a NMCI Services Newsletter Subscriber and have trained at the NMCI.
Email your photo to services@nmci.ie
Judges decision is final.
Winner receives an NMCI Services Goodie Bag, packed with great surprises!
Competition closes April 30th 2019.
Sign Up to our Newsletter