Posted: January 17, 2020
SEFtec NMCI Offshore (SNO) Offshore & Renewable Course Dates 2020 are now available to download or book online.
If you're preparing to work offshore in the oil & gas industry, or work in the renewable energy sector, then check out our OPITO & GWO approved courses here SEFtec NMCI Offshore Course Schedule 2020.
Whether you're new to the industry or looking to update your training we have a comprehensive list of Offshore & Renewable Course Dates scheduled throughout 2020.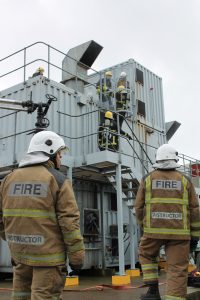 Contact our admin team if you wish to arrange a bespoke date for your company or group, or book one of our many scheduled course dates. We're happy to provide quotes and availability upon request.
New to Cork? The National Maritime College of Ireland is located just a 20 minute drive from Cork International Airport, now with a Bus Service operating every 30 minutes to the NMCI via Carrigaline. If you require accommodation we are happy to provide you with a list of recommended local hotels and guesthouses nearby. If you're looking for things to do in Cork, our team are always happy to suggest local attractions or provide you with a list of recommended places to visit. Just ask your instructor or any of the NMCI Services admin team you meet during registration.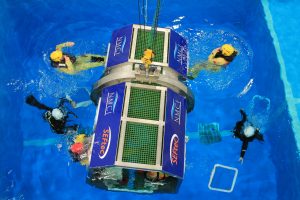 Have some questions? Why not call us on +353 21 4335609 or email services@nmci.ie and we'll be happy to help.
We look forward to welcoming you to the NMCI this year to complete your safety training.
OPITO approved Courses include Basic Offshore Safety Induction & Emergency Training (BOSIET) with CA-EBS, Further Offshore Emergency Training (FOET) with Compressed Air Emergency Breathing Systems (CA-EBS) and Minimum Industry Safety Training (MIST).
GWO courses include, GWO Basic Safety Training Fire Awareness, GWO Basic Safety Training First Aid, GWO Basic Safety Training Manual Handling and GWO Basic Safety Training Sea Survival and Transfer.
Sign Up to our Newsletter