Posted: July 13, 2011

On June 29-30, 2011, NMCI Services attended the RenewableUK Offshore Wind 2011 Conference and Exhibition in Liverpool, UK.
Offshore Wind 2011, took place at the Arena and Convention Center (ACC) in Liverpool, is one of the leading renewable energy conferences and exhibitions.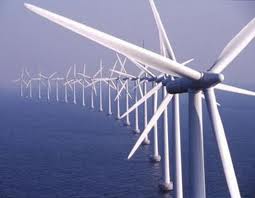 The two-day event was attended by 167 companies and over 2,500 delegates. The event served as the perfect change for us to meet people with an interest in the development of the renewable sector in the UK and worldwide.
We found the event hugely worthwhile, it allowed us to learn a lot about the growing sector but more importantly a lot about what our prospective clients need from us as a training provider.
In our view achieving Renewable UK's MST training standard is our goal for 2011, our ambition is to be the first training provider in Ireland to secure and offer the approved MST, and to become a centre of excellence in offshore renewable training for the Ireland and the UK as a whole.
Watch this space……
To sign up to our newsletter click here – http://www.nmci.ie/newsletter-signup
Sign Up to our Newsletter