Posted: August 24, 2011

Corona Cork Film Festival will host a fundraiser in association with NMCI Services and the Port of Cork on Cork Harbour Open day which takes place on September 10th at 5pm. The National Maritime College of Ireland (NMCI) will host the event which is entitled 'The Amazing Cork Maritime Experience" this will be an evening of the arts, film and entertainment.
The fundraiser includes arrival via a Harbour Cruise, a Maritime Art Exhibition, Music on the lawn, a selection of Maritime Short-Films, Guided Tours of the College's Facilities, and finally 'The Great Cork Boat Race' which is a remote controlled boat races with prizes.

Minister for Agriculture, Food and the Marine Mr Simon Coveney T.D was at the NMCI to officially launch Cork Harbour Open Day 2011. This is the third year of event which aims to embrace and showcase what Cork Harbour has to offer and organisers are hopeful that the wide range of events will attract many people.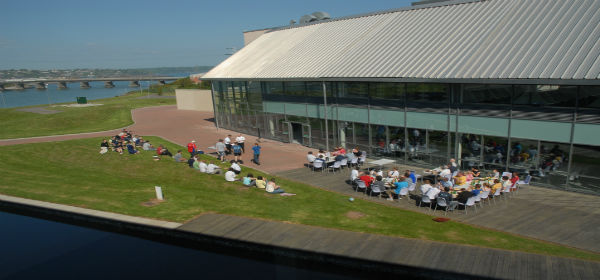 The National Maritime College of Ireland will also be opening their doors to the public on this day from 12pm – 5pm and they will be providing free guided tours of their superb facilities.
The tour includes a sea survival pool showcase that can demonstrate world class special effects that includes wave generation and strobe lighting.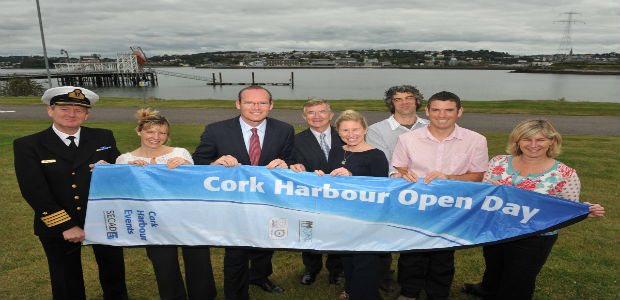 The multi million euro 270-degree Kongsberg simulator will also be on show.  This will be opened to the public for the first time and is capable of simulating our very own harbour along with famous ports such as New York and Sydney harbour. These facilities are often used for Corporate Team building.
This family friendly event will also have a face painter along with local food producers set up around the campus.
A programme of events to date can be found on www.corkharbour.ie
Tickets for the fundraiser can be purchased at https://corkfilmfest.ticketsolve.com/shows/126518308/events
To sign up to our newsletter click here – http://www.nmci.ie/newsletter-signup
Sign Up to our Newsletter