Posted: April 13, 2017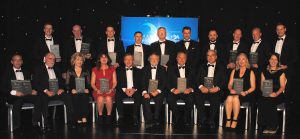 The NMCI are once again delighted to be the Patron of Marine Industry Awards 2017.
Now in its third year, the Marine Industry Awards is the premier event in Ireland to showcase on a national scale the excellence and innovation within Ireland's Marine sector.
Come join us and showcase the work we do together at this great event to view this Year's entry guide click here
About the Awards
The Marine Industry Awards 2017, in association with SeaFest, will take place at the Radisson Blu Galway on, Thursday June 29th 2017.
Formerly the known as the Maritime Industry Awards, the awards ceremony has been revamped to greater encompass all aspects of the maritime and marine sectors, and celebrate their contribution to the Irish economy.
This year's event will be one of the biggest spectacles of the entire year and will host some of the biggest individuals and companies in the industry –  so this is your chance to be a part of that and showcase the great work that you are doing here.
Why enter the Marine Industry Awards 2017:
Recognition – let your sector know whose top of their game. Shortlisted entrants will have their profiles raised and will receive national coverage in the Irish Independent. Winners will also be part of a post-event picture editorial.
Promotion – get your work in front of the people that matter
Celebrate – give your clients and team a great night out
Network – make valuable contacts and network with other industry professionals and colleagues new and old. Last year's attendees included:
We are delighted to announce that NMCI members and associates are also entitled to a special extended entries deadline, April 25th and the trophies will be handed over at the glamorous Award ceremony at the Radisson Blu Galway on June 29th.
For more details on entering please call James Edwards on 01 5240254 or e-mail james@marineawards.ie.
We look forward to your entry and having you involved with this year's campaign.
Sign Up to our Newsletter