Posted: December 21, 2011
GAC Training and Service Solutions (GTSS) Marketing Executive Joanne Kelleher was interviewed for the January 2012 edition of GAC World. In the interview Mrs Kelleher outlines the importance of training even in economically difficult times and talks about the ever growing presence of women in the maritime industry.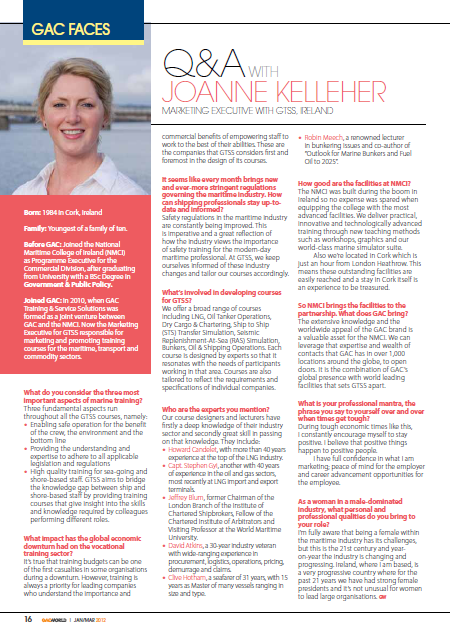 Click here to view interview.
Sign Up to our Newsletter