Posted: October 21, 2020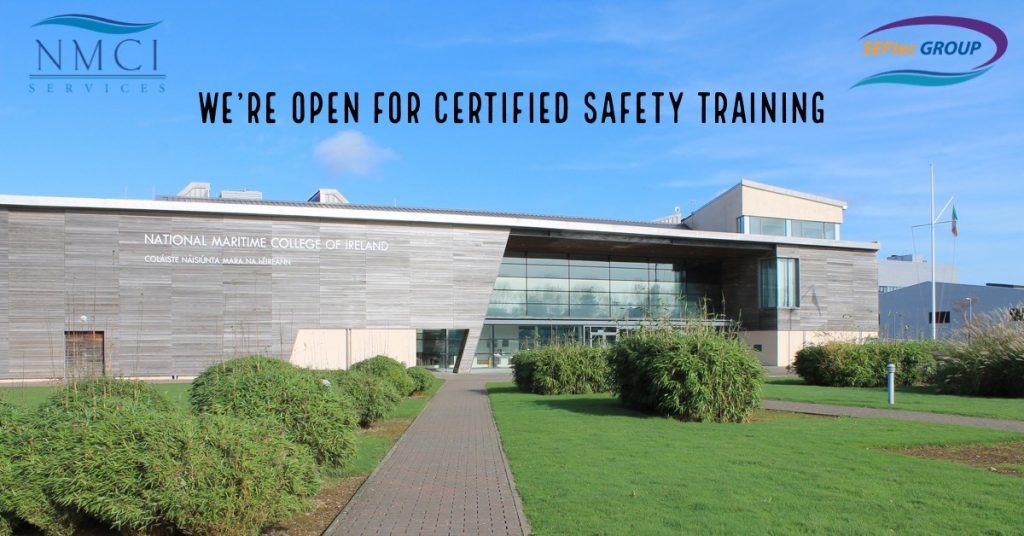 In line with current NPHET advice, in respect of Level 5, Higher Educational Institutes will continue to remain open and are deemed essential.
NMCI Services and SEFtec NMCI Offshore will continue to provide essential certified safety training  (that cannot be done remotely) to support the essential services provided by Seafarers, Oil & Gas Personnel and Emergency Services. Delegates are entitled to travel from within Ireland to attend a course.
We are adhering to strict Covid-19 safety procedures. Please watch our safety video below;
Hotels, guesthouses and B&Bs may remain open, but only to support provision of essential services. If delegates require accommodation throughout the duration of their training please contact the Carrigaline Court Hotel (T: + 353 21 4852100) which, at this time, remains open to support keyworkers for the duration of Level 5.
To book your course please visit https://www.nmci.ie/commercial
Please email services@nmci.ie for any course queries you may have.