Posted: April 7, 2020
It's been a very challenging time for many people right now so we are introducing "Grateful April" to spread some much needed positivism. We're going to share some good news stories and images on our Facebook and Twitter pages, using the theme "Grateful April – Life at Sea". Follow us on @NMCIServices if you aren't already!
Maritime transport is essential to the world's economy as 90% of the world's trade is carried by sea. At a time like this we are all extremely grateful to those working at sea. These people ensure we receive the products and items we rely on for all our daily needs. Often we take for granted how these products get to us and the people who make it happen.
Many seafarers will be missing their loved ones at home, and are greatly missed by their families and friends, especially at this uncertain time. We would like to highlight who those people are and share some of their inspiring images! We're very grateful for all that you do!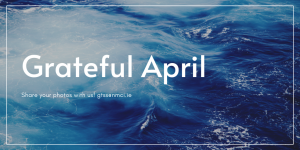 If you're at sea and would like to feature in our "Grateful April – Life at Sea" feature send us your photo and some details about where you are right now, to gtss@nmci.ie. We would love to hear from you!
Maybe you're grateful to have a great crew to work with, grateful for stunning sunsets or a job that allows you to travel the world. Whatever the reason we'd love to hear from you and share your photos with our social media followers.
We'll select photo's at random to receive a NMCI Services Goodie Bag.
Stay safe and well everyone!
#WashYourHands #SaveLives
Our colleagues at GAC have issued a Guide to proper hand washing poster which may be useful tool for some right now. Click the link to download for your place of work. Check out https://www.gac.com/coronavirus-updates/ for updates and news relating to shipping and logistics in your country.