Posted: November 27, 2019
Our Black Friday Sale has started!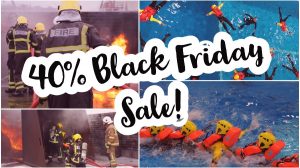 We're cutting a massive 40% off STCW Short Route Refresher Training!
Updated Proficiency in Fire Prevention & Fire Fighting – was €395, now €237
Updated Proficiency in Personal Survival Techniques- was €215, now €129
Updated Proficiency in Survival Crafts & Rescue Boats other than Fast Rescue Boats-was €195, now €117
Updated Proficiency in Advanced Fire Fighting- was €230, now €138
Visit www.nmci.ie/short-route-refresher-_3day
We're also offering 30% off our upcoming Offshore Courses! Discount applies to MIST, BOSIET, E-BOSIET and FOET courses scheduled up until Jan 29th 2020. Book your course today on www.nmci.ie/offshore_courses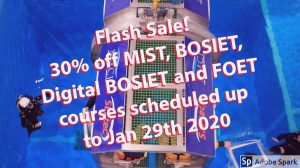 Sale Ends Sunday December 1st. Discount applies to new bookings only.