Posted: October 2, 2015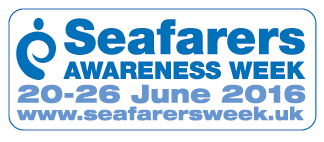 Building on the success of this year's awareness-raising campaign – which saw more than one hundred businesses and organisations supporting the annual initiative – in 2016 Seafarers Awareness Week will promote maritime job opportunities, both at sea and ashore, and will also focus on increasing young children's knowledge of our industry with the theme of the week being 'Maritime Jobs for Future Generations'
 We will use Seafarers Awareness Week to publicise helpful sources of UK & Irish employment information, including Careers at Sea, the Maritime Skills Alliance and Seavision. And in a parallel promotion, Seafarers UK will be encouraging primary schools to organise 'non uniform days' – with children dressing up in nautically-inspired costumes.
 NMCI Services will once again be taking part in Seafarers Awareness week so if you're interested in joining our campaign please email our Marketing Executive Helena: Helena.day@nmci.ie
More information will follow shortly, so please save the date 20-26 June 2016 and add the logo above to your website to show your support.
And please don't forget to follow and interact with their social media – Twitter (@SeafarersWeek) and Facebook (www.facebook.com/SeafarersAwarenessWeek).